Cherokee Nation Remember the Removal bike riders have been spotted in Stilwell. They will be making their way to Rocky Mountain school where they will stay the night before they ride to Tahlequah in the morning to complete their journey. Welcome to Rocky Mountain School!! 💙🚀💛

RMS Reminder..... Summer meals need to be picked up by noon today. Thank you!

June 2021 School Board Meeting Agenda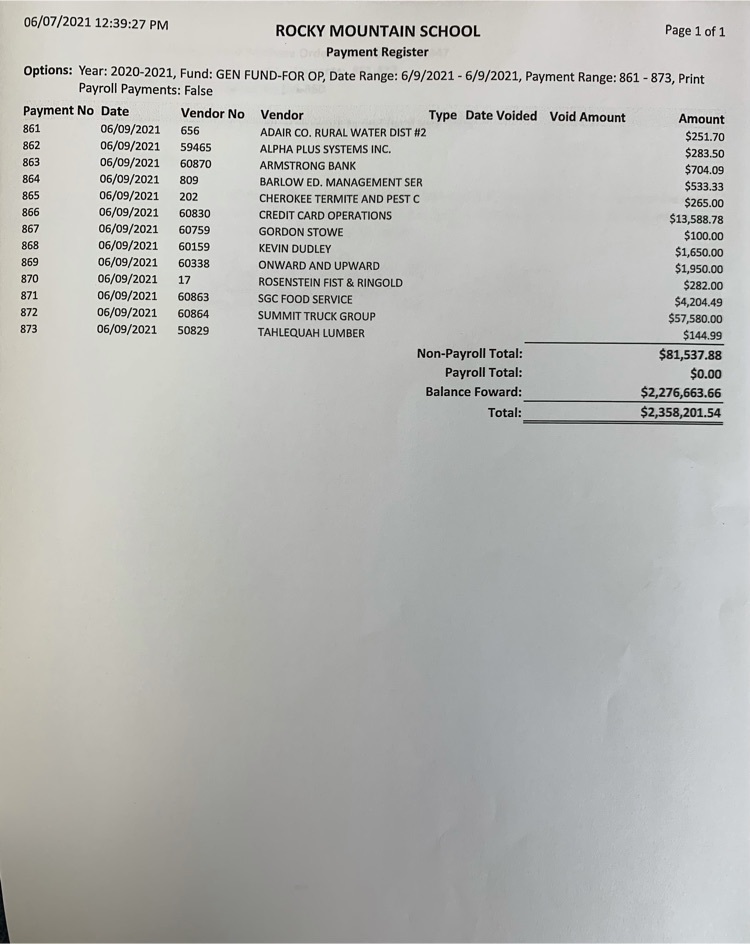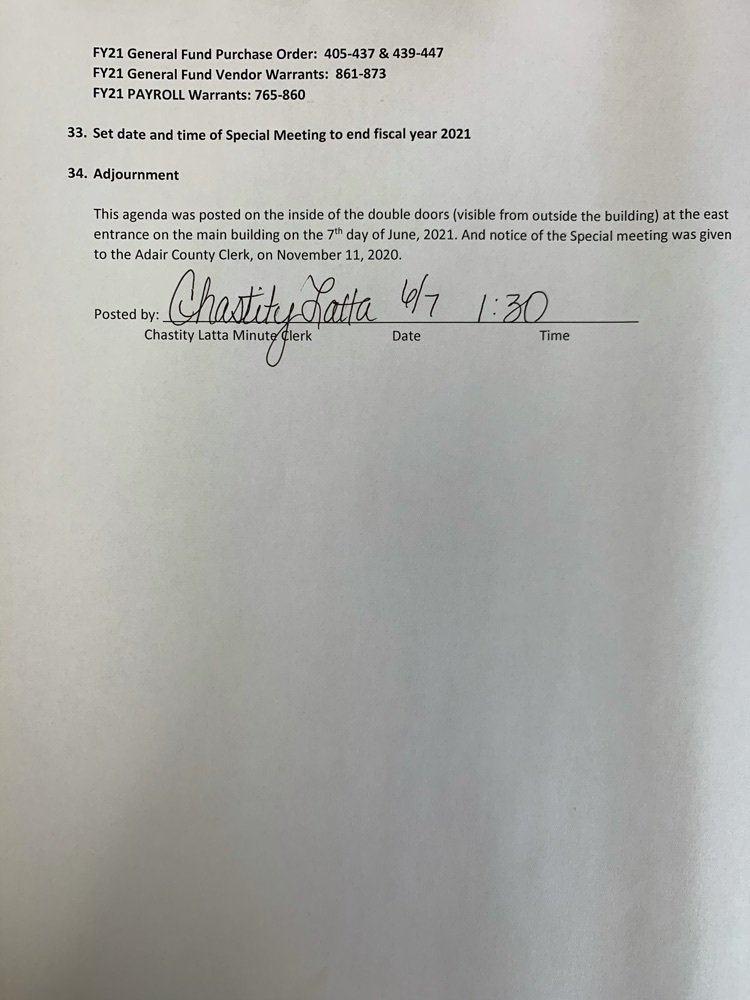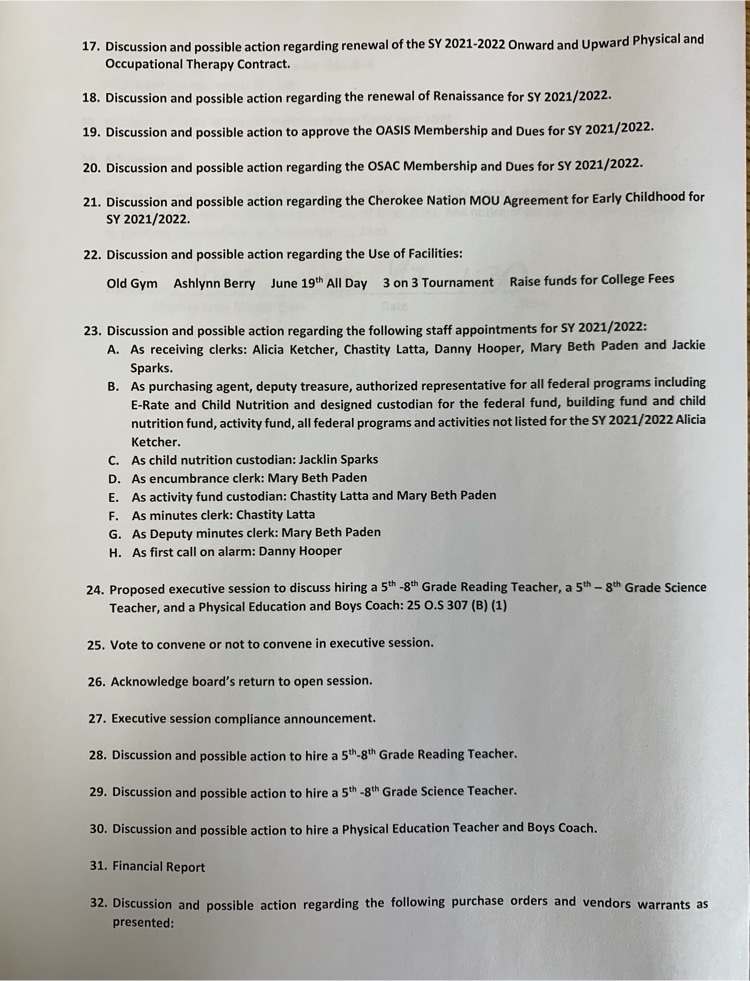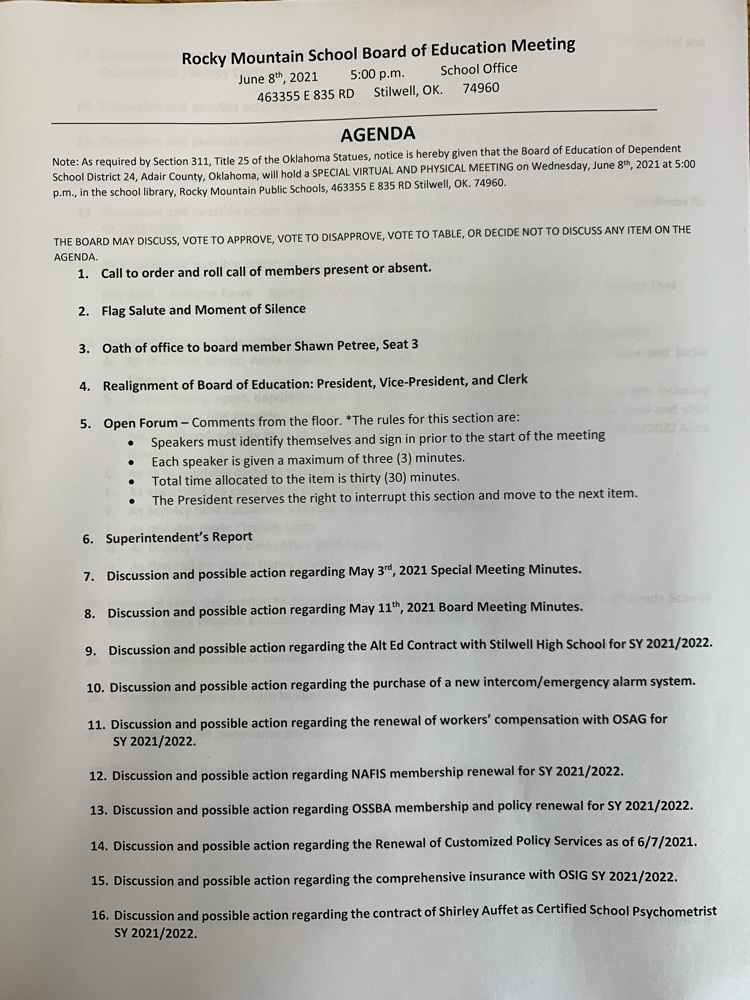 RMS Summer Meals..... If you signed up to receive weekly summer meals, please remember to come between 10:00 - 12:00 today to pick up. Thank you!

RMS basketball…. 🏀 Tuesday, June 8 - Basketball practice for 5th - 8th grade 10:00-12:00, boys and girls, old gym 🏀 Wednesday, June 9 - Basketball Camp @ Dahlonegah (Greasy gym), 5th - 8th grade boys and girls, bus will leave RM @ 8:30 AM, bring concession money, lunch provided

RMS parents.... If you signed up for weekly meals, the first pick up day is tomorrow. Please pick up by the 3/4 doors between 10:00-12:00. If you didn't sign up, but want on the list for next week, please call our office by 3:00 Wednesday. Have a great week!

Autumn Collins, eighth grade student at Rocky Mountain, won her grade level in the Cherokee Phoenix Student Art Contest. The public will choose the overall winner. The grand prize winner will receive a $100 gift card and his or her design on a T-shirt that will be available for purchase at the 2021 Cherokee National Holiday. The design will also be on a Cherokee Phoenix fan that will be distributed during the Cherokee National Holiday. Please use the link below to vote for Autumn Collins. Her picture will be the last one listed on the ballot. We are so proud of her and the beautiful piece of artwork she created. Vote for Autum - visit
https://www.surveymonkey.com/r/FNY37JR
. Vote before May 28th. Thank you! 💙🚀

RMS Community - Please help us continue to recruit the best of the best! Please share with individuals you know would be a great fit for our school. Thanks for your continued partnership! Rocky Mountain School is accepting applications for the following positions for the 2021-2022 school year: 🚀 5-8 grade Reading 🚀 5-8 grade Science 🚀 Boys Coach/PE Teacher 🚀 School Counselor Please email resume and certification to
aketcher@rockymtn.k12.ok.us

RMS Parents...... 😊 School's Out For Summer!!! Thank you for sharing your children with us during a most challenging year. Have a safe and enjoyable summer!!! 🚀 If you would like to pick up weakly meals in the month of June for all children in your household who are 18 and under, please sign up using the following link:
https://forms.gle/FcRwdHxmrnVBLk9k7
🚀 Not enough students in grades 1-6 signed up for summer school, so no classes will be scheduled. Take time each day to read and work on math facts. 🚀 All school textbooks, library books, laptops, laptop cases, hot spots and chargers must be returned to school! 🚀 Summer Office Hours will be 8:00-3:00, Monday - Thursday

5-8 Parents..... Students MUST return all books, library books, school laptops/chargers, laptop cases and hot spots/charges. If your student has already returned their items, Thank You!!!


RMS is excited to offer a 3 week summer session beginning March 24th for current 1st - 6th grade students. Click on the link for details and complete the form to sign up your student.
https://forms.gle/4dfQWQb2LobSv9WF8


RMS families.....I am experiencing "technical difficulties" with our survey links concerning summer meals and summer school. It should be sent to you by tomorrow evening. I apologize and thank you for your patience. 🚀 Summer meals will be Available on a weekly basis like last summer, beginning June 1st and ending June 25th. 🚀 Summer school will be offered to this year's 1st - 6th grade, May 24-June 10, 8:00-1:00, emphasis on reading and math

May 2021 School Board Meeting Agenda and Payment Register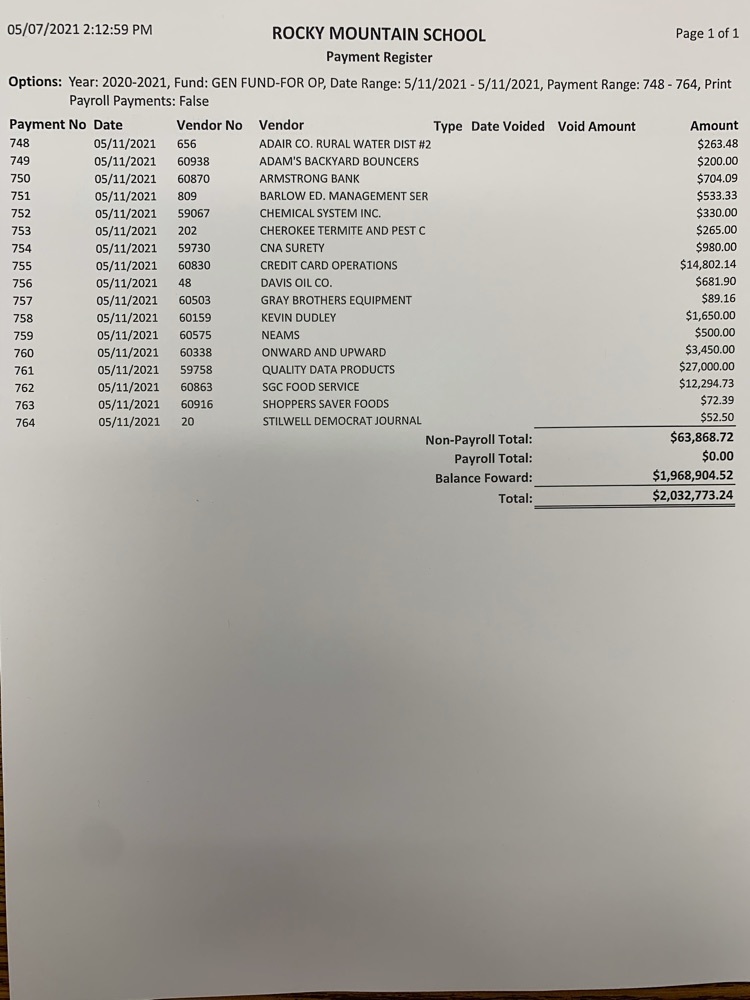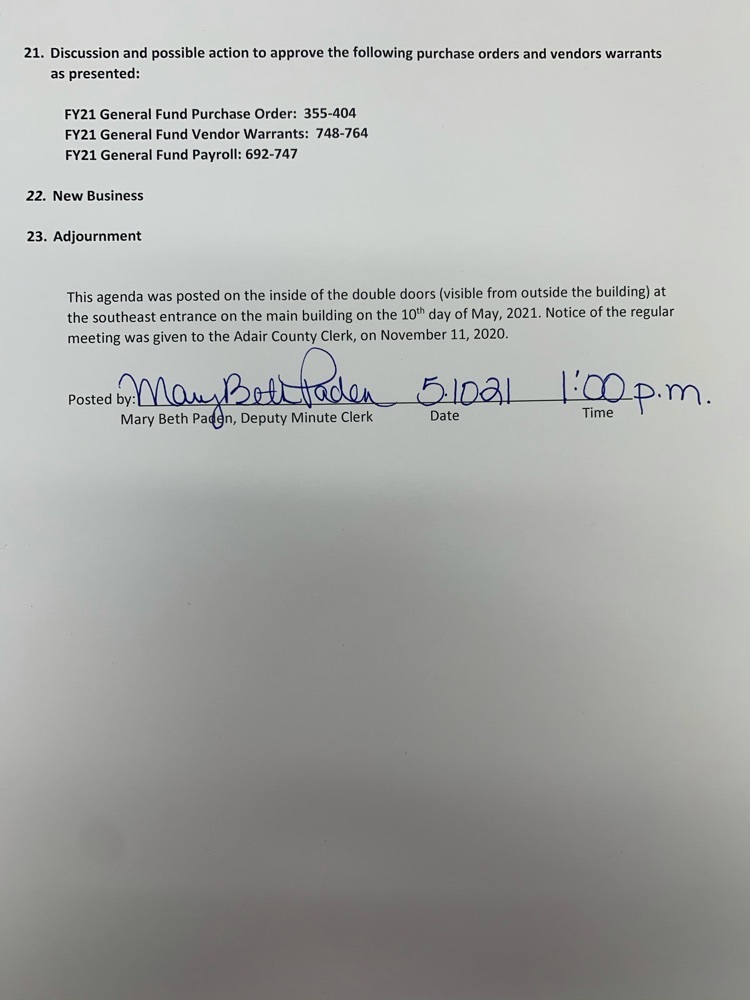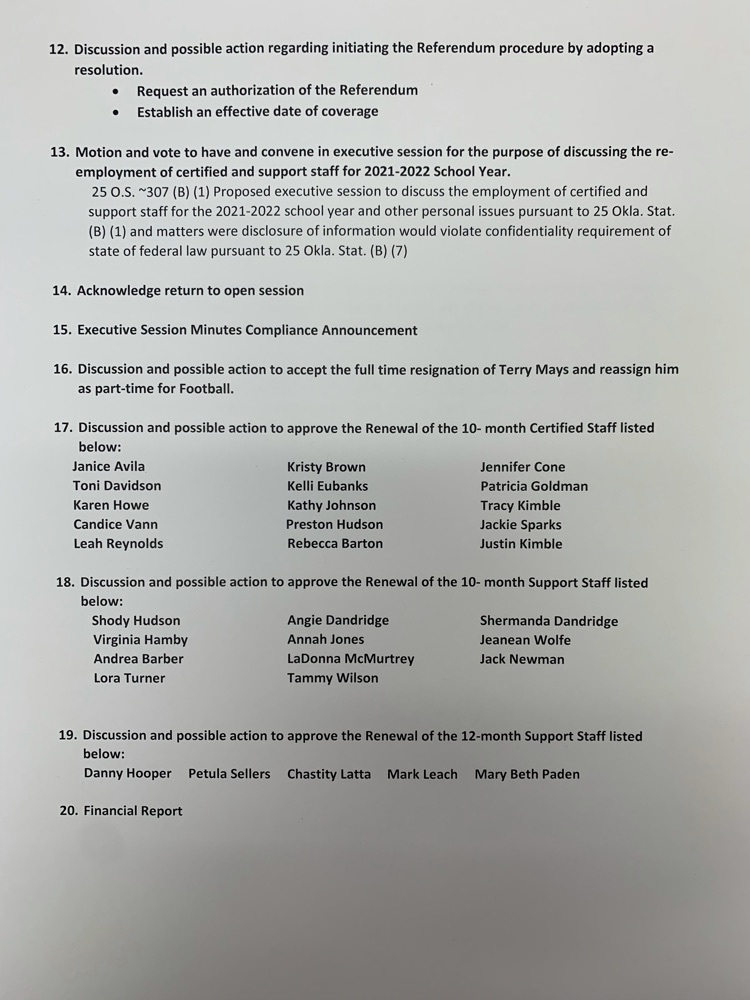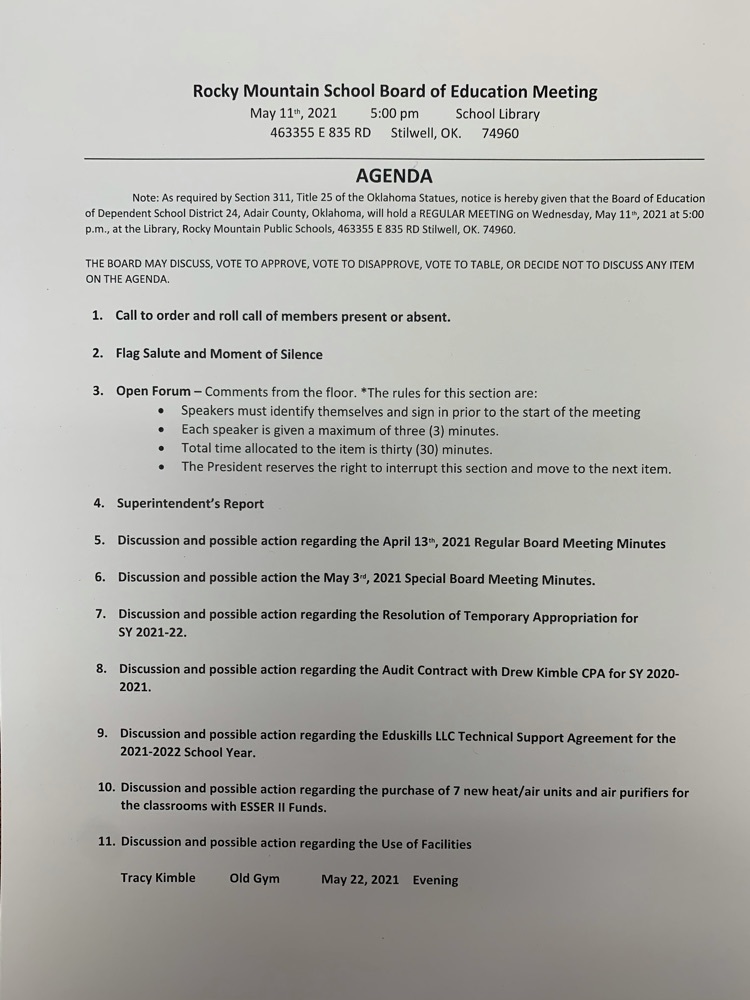 RMS May 10-14 🌸 Happy Mother's Day to all RM mother's and grandmothers! Monday 🚀 Virtual student meal pick up, return of any homework, return of all school technology and hotspots, 10:00-10:30 🚀 ALL school laptops, tablets, laptop cases, chargers, hotspots and chargers need to be returned 🚀 Link will be sent through text to sign up for weekly Summer Meals pick up 🚀 1st - 6th grade - info will be sent home concerning Summer School opportunity Tuesday 🚀 Awards - we will post pictures on Facebook Wednesday 🚀 Parents are invited to Fun Family Field Day, 10:00 - 1:00, football field Thursday 🚀 8th grade Graduation, 7:00, football field. Bring your lawn chair or sit in the bleachers. Friday 🚀 Kindergarten Graduation, 10:00, New Gym 🚀 Last Day of School

Menu and Calendar May 2021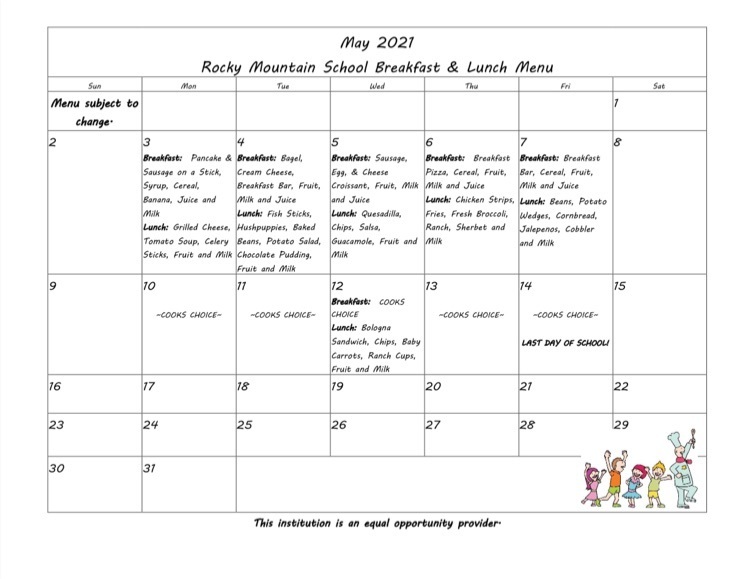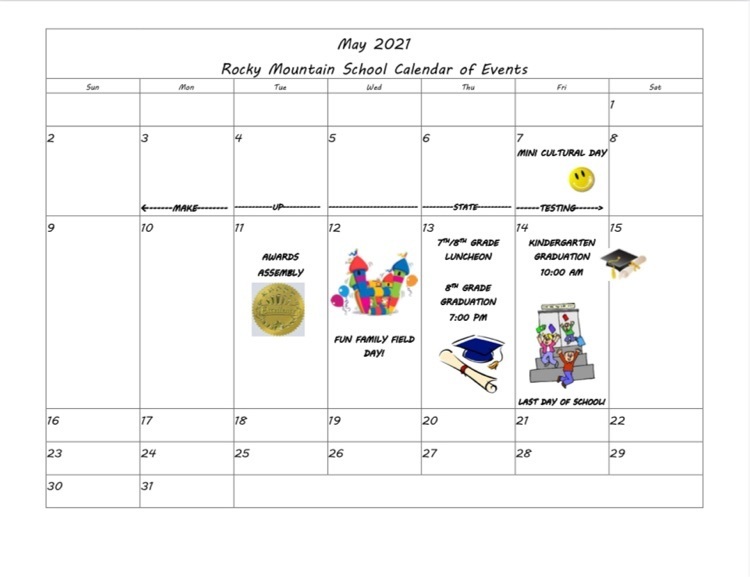 May 3rd Special Meeting Agenda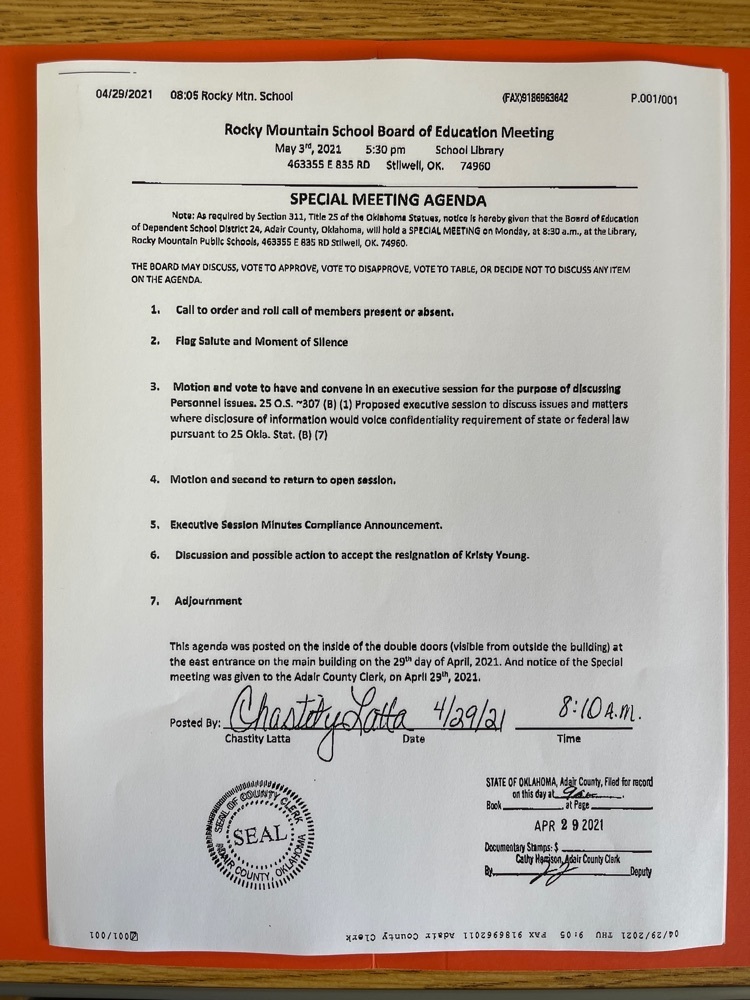 💙 May 3-7 is Teacher Appreciation Week. 💙 At RM, every employee is a teacher! Please show your appreciation to your child's classroom teacher, assistant, and other staff members through some small gesture such as a text, email, phone call or card to say thank you for spending countless hours loving and educating your child this year.

RMS May 3-7 Monday 🚀 Virtual student meal pick up and homework exchange, 10:00-10:30 🚀 5th and 8th grade State Testing, Science Tuesday 🚀 3-8 grade State Testing, Make Up Tests Friday 🚀 Cherokee Culture activities with Mrs.Sparks and Ms. Hamby Upcoming Dates and Events 🚀 May 10 - All students return tablets, laptops, cases, chargers, WiFi hotspots 🚀 May 12 - Fun Family Field Day, 10:00-1:00 🚀 May 13 - 8th Grade Graduation, 7:00 PM, Football Field 🚀 May 14 - Kindergarten Graduation, 10:00 AM, New Gym 🚀 May 14 - Last Day of School