RMS 3-8 grade… 🚀. All students wanting to participate in athletics and cheerleading must have a physical. We will be taking everyone tomorrow that has a COMPLETED and SIGNED form turned in by 8:30 AM. If you have not returned that paperwork, you will be responsible for obtaining your own child's physical BEFORE they can play.

August 2022 school Calendar and Menu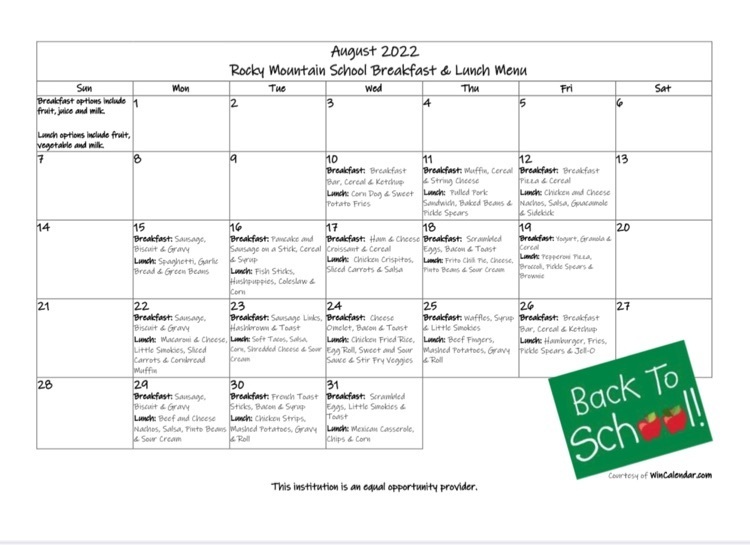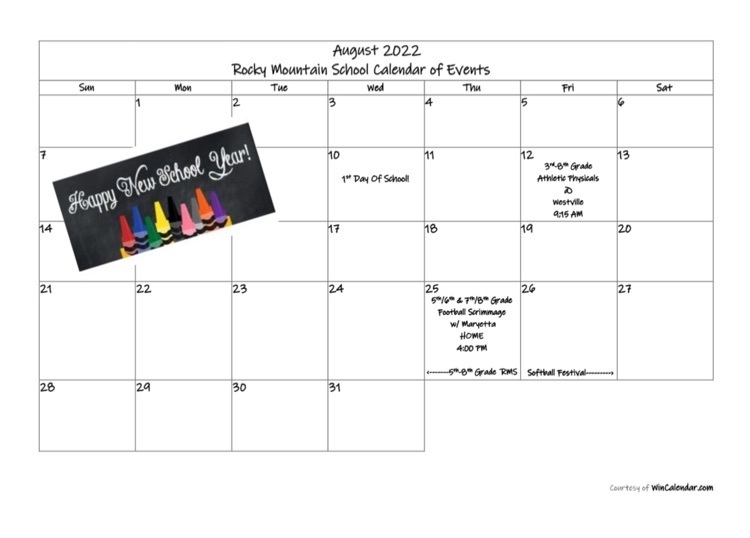 August 2022 School Board Meeting Agenda and Payment Register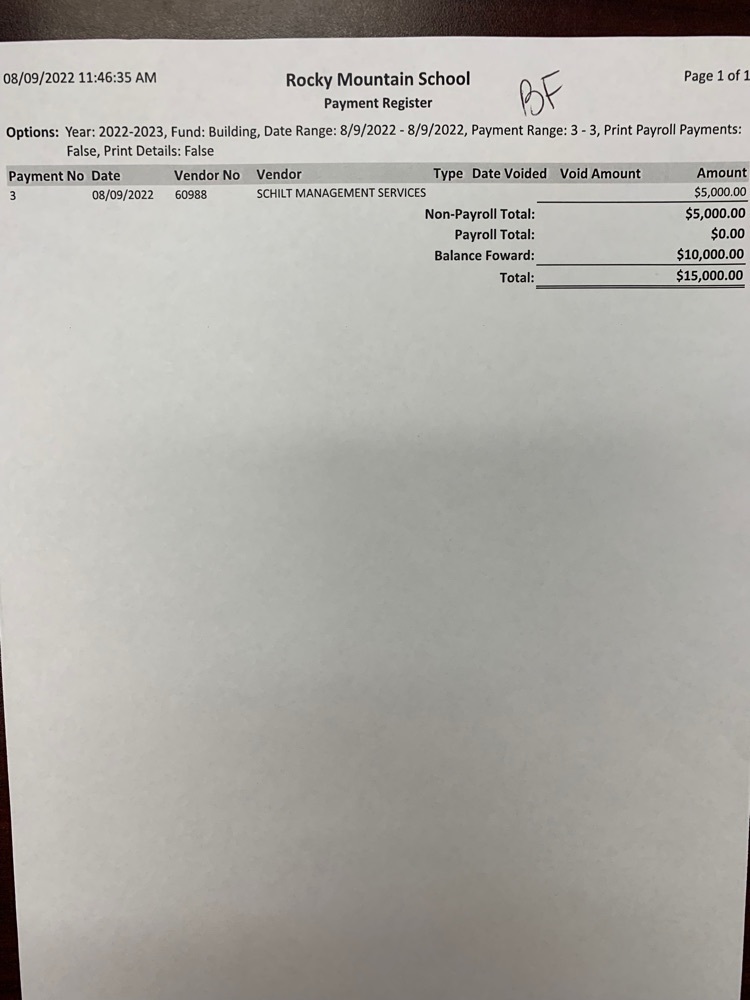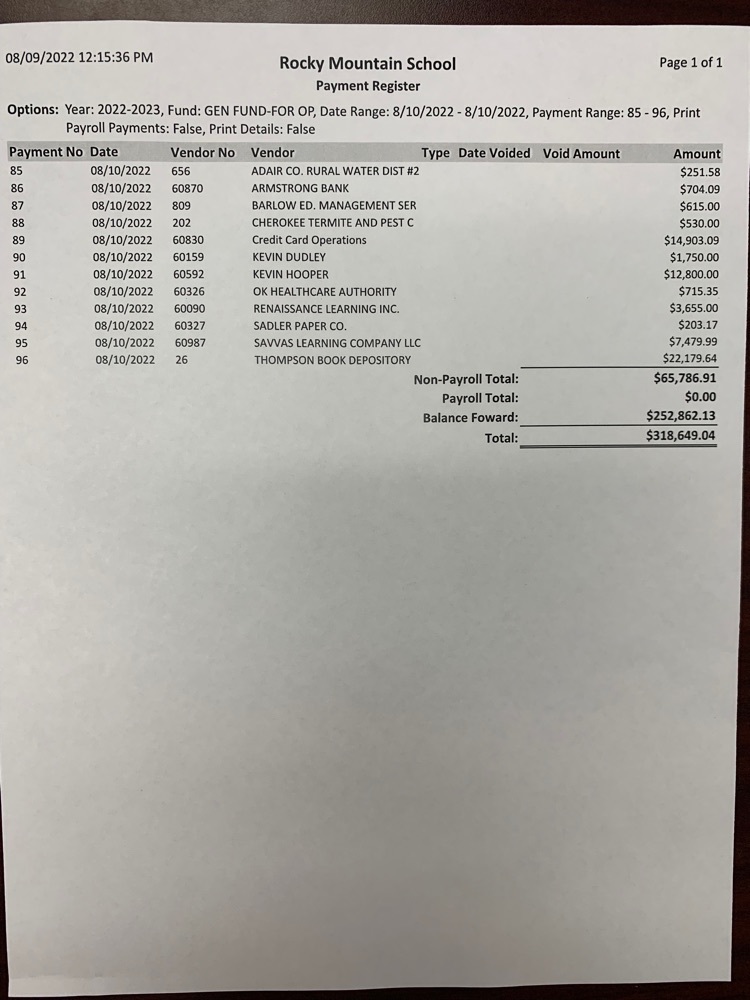 RMS Reminders 🚀 School starts tomorrow, 8:00 - 3:05. Buses will run regular routes. Extended care will begin at 6:30 AM. 🚘 Car riders - if you drop off your child before 7:35, they must report to Old Gym. After 7:35, students may be dropped off at their building's doorway. 😊 If you want to walk your child in for the first day, please park across the street so the paved parking can remain clear for the drop off zone. 🚘 If you pick up your child at the end of the day, please park across the street, remain across the street and teachers will bring your child out to the parking area. 📞 Call the office by 2:30 if you need to change your child's after school instructions

RMS Families……. Monday 😊 Open House 5:00 - 7:00 PM, cookies and ice cream. New student enrollment in the cafeteria. Wednesday 😊 First Day of School! Breakfast from 7:35-8:00. Bring your backpack and non-glass water bottle. FREE school supply for everyone. Buses will run. Extended care opens at 6:30 AM.

Tracy messaged about 2:50. They had just started the anti-venom. She will take 3 rounds, 6 hours each while they continue to observe and evaluate. She is not sick, only in pain. Please pray specific for her that she doesn't become sick, that the pain stays to a minimum and her body tolerates and allows the anti-venom to work within her body. Pray for her medical team and family as they minister to her needs. She asked me this morning to please tell everyone THANK YOU that has prayed on her behalf.

July 2022 Special School Board Meeting Agenda

Backpack Give Away Today, 6:00 PM Carson Park 🚀 RM School provides FREE school supplies. We just ask you bring a backpack and non-glass water bottle.

RMS Fun Facts…. 🚀 School starts August 10th! 🚀 Open House/Enrollment is August 8th! 😊 Check out our school Facebook daily for information, updates and Staff Spotlights!

July 2022 Board Meeting Agenda and Payment Register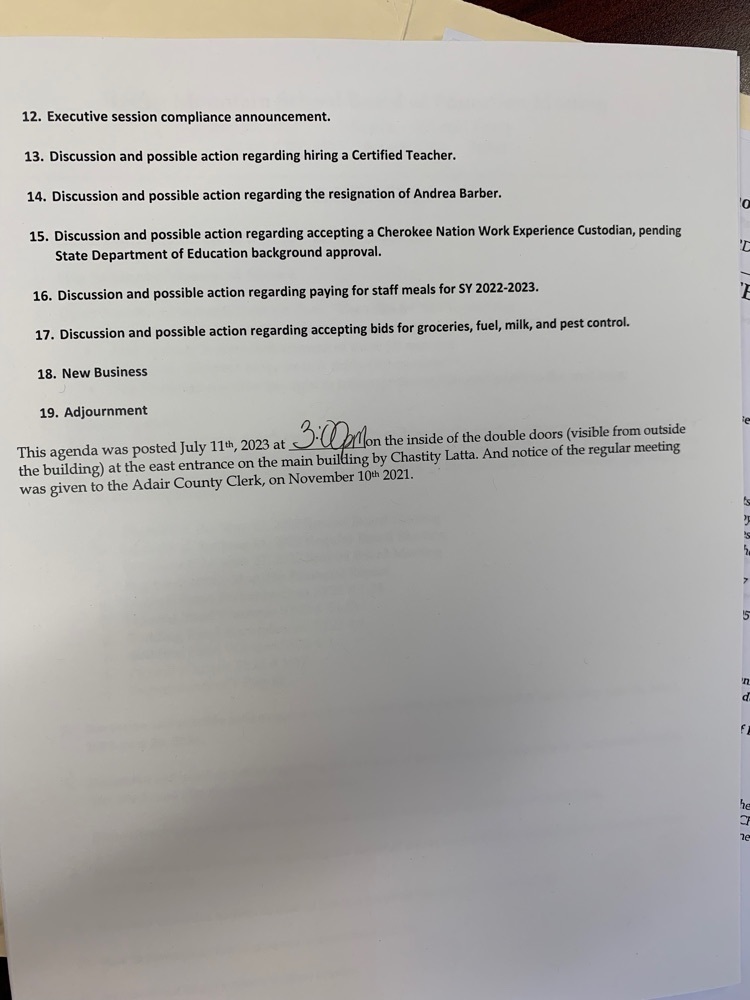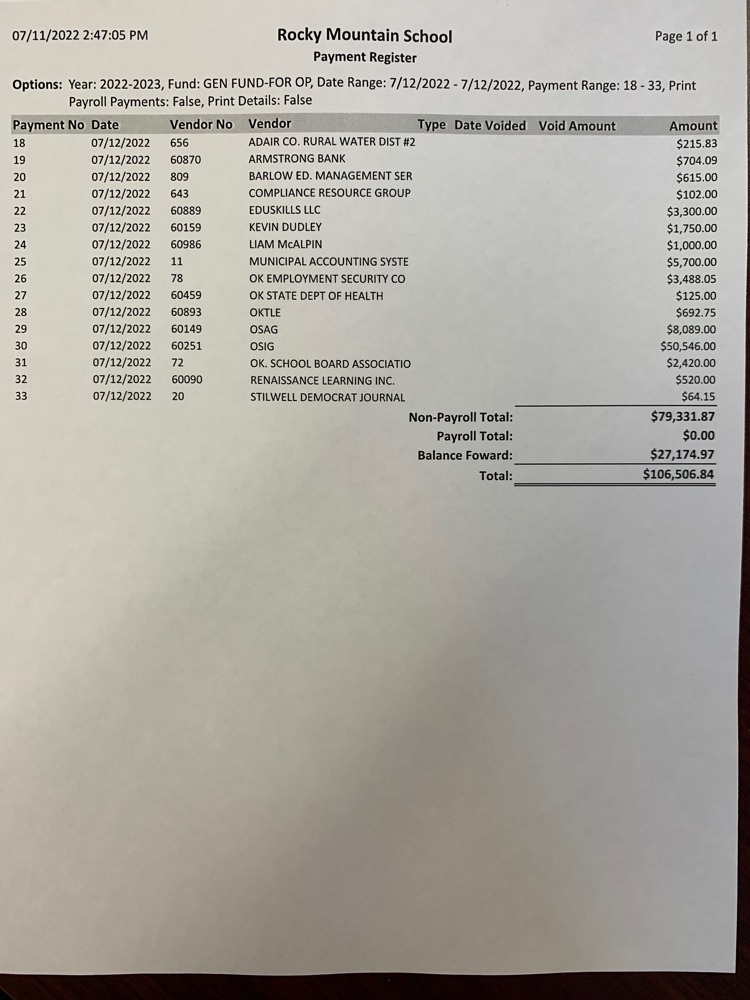 😊 Today, Cherokee Nation announced that ALL eligible Cherokee children will receive a $150 clothing voucher. Visit the Gadugi Portal in order to apply. 😊 All RM PreK students are required to receive screenings for physical, dental and eye health. Students who can receive services at Wilma P Mankiller Health Center can call and make an appointment to get everything taken care of in one day. (See FB post). All other students may come by the office to pick up the forms to take to your primary care.

RMS Football reminder 🏈 Last day for football camp at Brushy 🏈 Arrive at school by 3:45 🏈 They will eat afterwards and we will message when they head home.

RMS Community…… 🇺🇸 Remember to vote at your designated polling place tomorrow from 7:00-7:00. Primaries are essential in electing candidates to advance to the general election. Please vote for candidates who are PRO PUBLIC EDUCATION!

RMS Football 🏈 Tomorrow, Tuesday, is the last football camp evening. 🏈 Report to school at 3:45. They will be going to Brushy. 🏈 After playing, they will feed them and then come home. A message will be sent when they leave Brushy.

Special Board Meeting Agenda-June 2022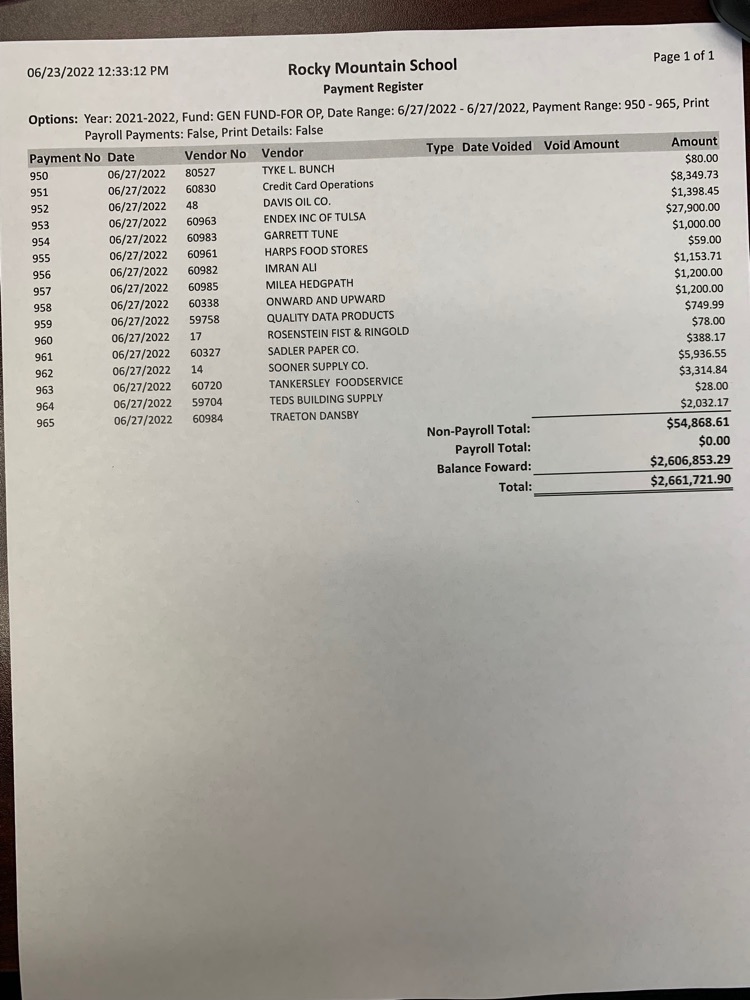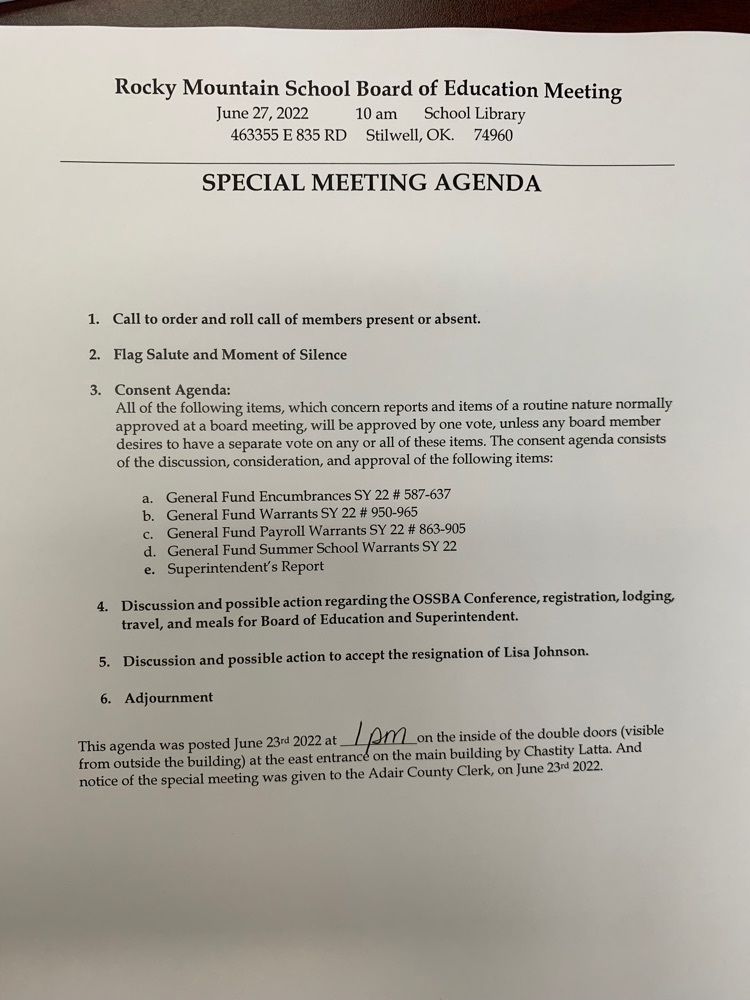 🏈The football bus will arrive back at school at 8:00p.m.

Football Camp at Moffett on June 21 🏈 Wear tshirt, shorts, cleats 🏈Be at school at 3:15, scrimmages start at 5:00 🏈 Bring money for concession 🏈 Will send message when they leave Moffett concerning arrival back at school

2022 Football… 🏈 Tomorrow evening is football camp. We need to get a head count so we know if we have enough to take a team. Please call schoolASAP at 919-696-7509 or text me at 918-797-0318 to let us know if your football player will be attending or not.

RMS Summer School 🚌 Reminder that the kids will arrive back at school about 3:00 today. Bus will run its regular route. 😊 THANK YOU for sending your children to summer school. They have had a great time learning and exploring.

RMS 2022 5th -8th Football players 🏈 Football Camp at Liberty June 14, at Moffett June 21 and at Brushy June 28 (Tuesday evenings) TOMORROW…….. 😊 Meet Coach at 2:30 at school. Will check out equipment (helmets only, No pads) and leave at 3:30. (Summer school kids can stay in ext care) 🏈 Scrimmages start at 5:00 🚌 Will send a message when they are done concerning arrival time back to school