7/8 Students who are participating in yard sale may set up this evening from 5:15-6:30. The building will open at 7:30 AM tomorrow morning.

5-8 students not going to track meet should bring an old pair of tennis shoes. We will be doing a community service/beautification project this afternoon.

Yard Sale!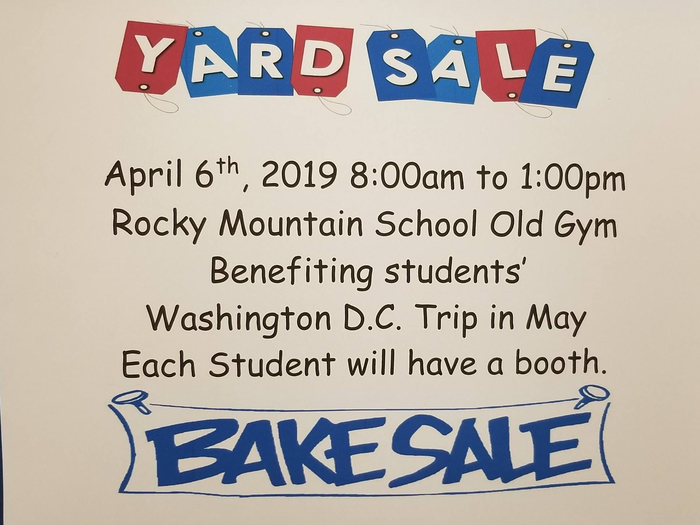 Preschool Pre-enrollment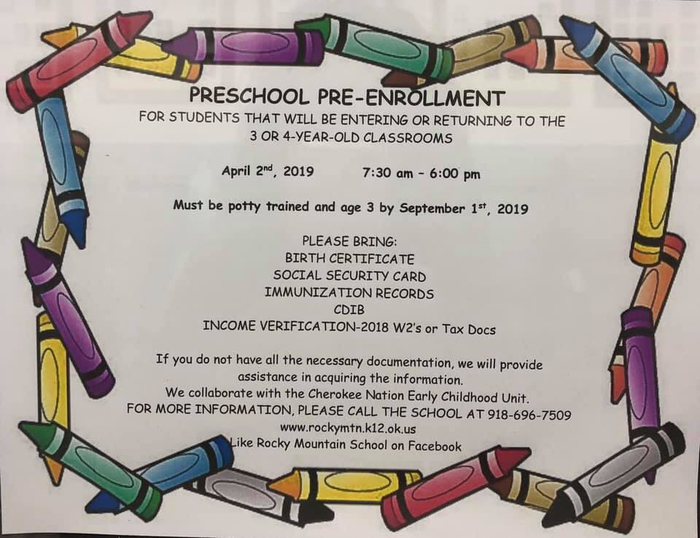 RMS 1-3 track at Kenwood is CANCELLED.

April 1-5 📚 BOOK FAIR ALL WEEK, 8:00-3:00, parents welcome! ✏️ State testing this month for grades 3-8!! Monday 🎶 Cherokee Choir @ Oklahoma Native American Youth Language Fair @ Norman 🏃🏽‍♂️ 1st, 2nd, part of 3rd track @ Kenwood, 8:00-3:00. Wear layers, concession available Tuesday ✏️ 8th Reading test 👶🏼 Pre-K Pre-Enrollment. 7:30 AM-6:00 PM Bring birth certificate, shot records, CDIB, proof on income (for CN headstart), SoonerCare, social security Wednesday ✏️ 8th Reading year ✏️ 5th Math test 🏃🏽‍♂️ 4th track team @ Kenwood, 8:00-3:00 Thursday ✏️ 8th Writing test ✏️ 5th Math test Friday 🏃🏽‍♂️ 5-8 Track @ Maryetta 🍿 Concession Saturday ⭐️⭐️ Indoor Yard Sale, Old Gym, 8:00-1:00, 7/8 grade students who are going to Washington DC. Each student will have their own booth and proceeds go toward their trip

April Calendar and Menu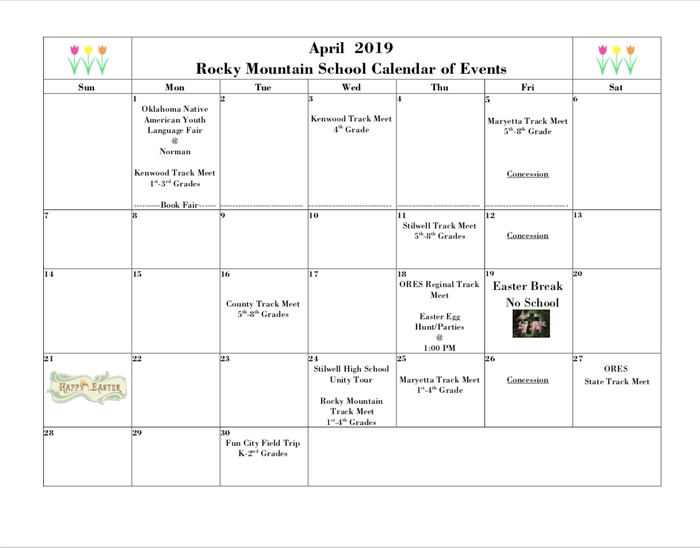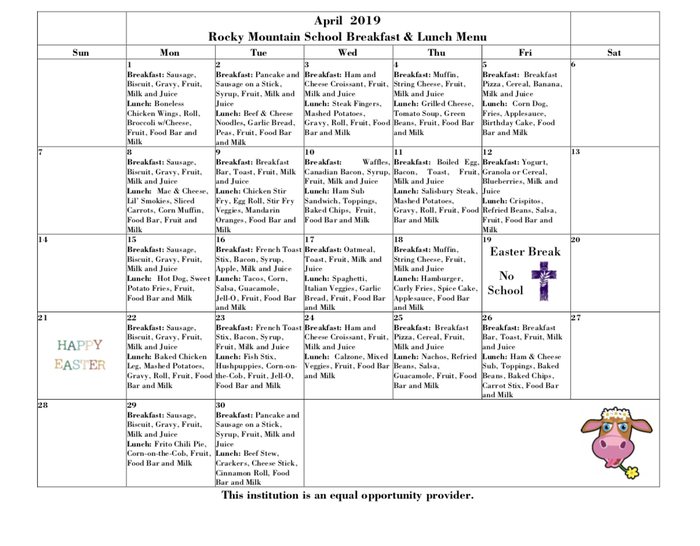 5th thru 8th Grade will not be attending the Ft. Gibson Track Meet tomorrow, March 28th.

STEM night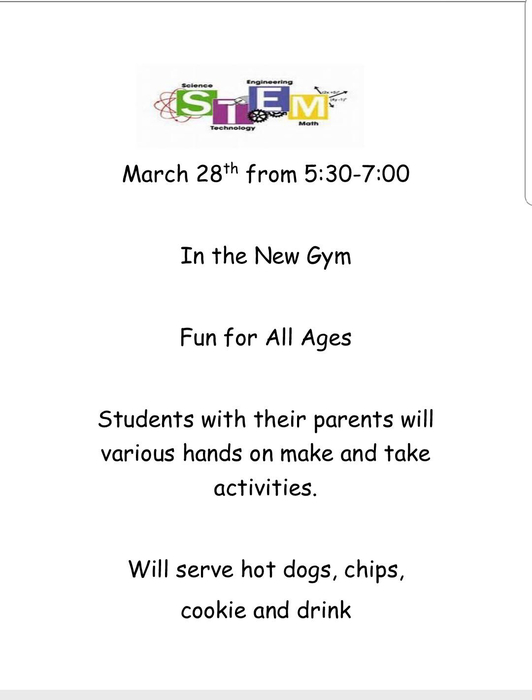 Orders and money for Sports Pictures are due Wednesday, March 27th

March 25-29 **Make it a goal for your child to have perfect attendance for the last 8 weeks of school! **If you were not able to visit with your child's teacher during Parent Conference, please call and make an appointment in order to discuss your child's progress and recommendations. Monday ✏️ 6th grade vaccine permission slips sent home. Return Tuesday Wednesday 👨‍⚕️ Vaccination Clinic, 6th grade Thursday 🍀 4-H Fabric And Fashion @ Rocky Mountain 🏃🏽‍♂️ Middle School Track @ Ft. Gibson 🧪 STEM Night, New Gym, Hands-On science activities for all grades

March 18-22 Spring Break- No School

March School Board Meeting Agenda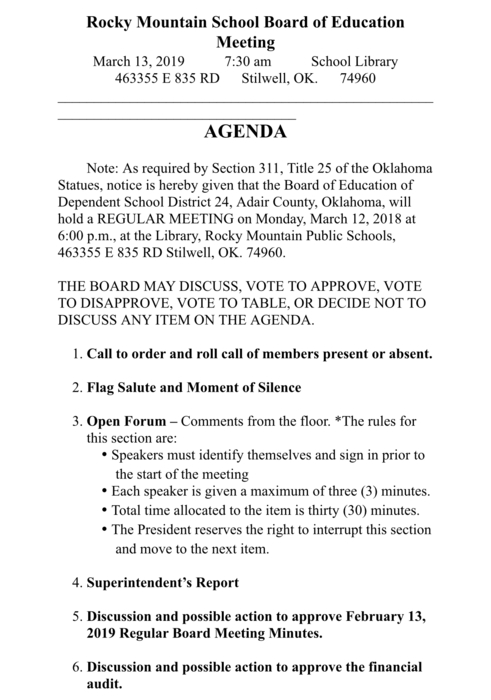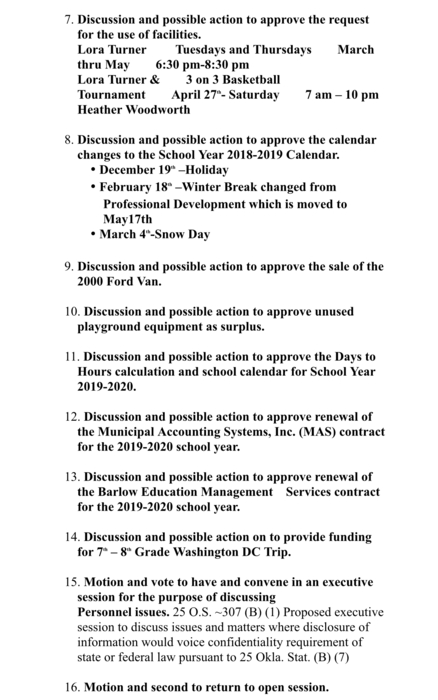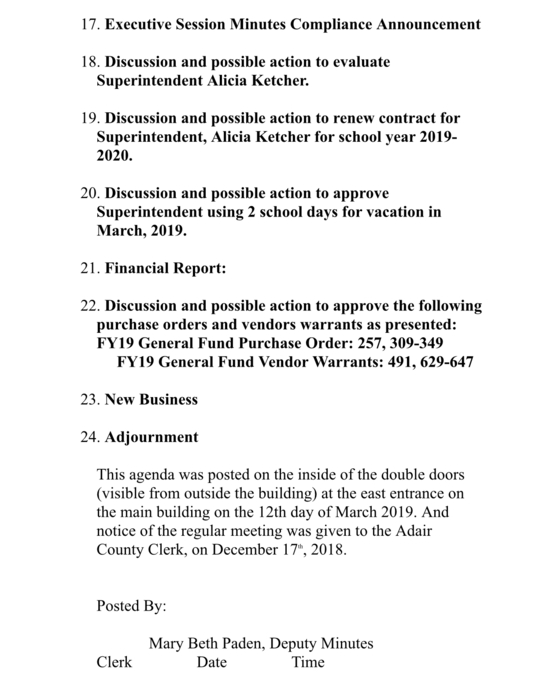 INDIAN TACO DINNER Thursday, March 14th RM Cafeteria 3:00-7:00 PM Taco & Drink $6 Proceeds go to help Cherokee Choir travel and compete in Norman.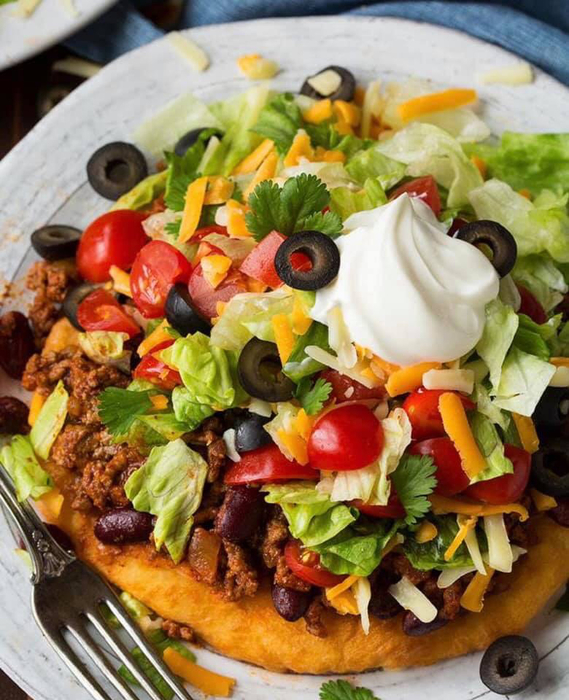 March 11-15 ⏰ Make sure you moved your clocks an hour ahead for Daylight Savings Time. 🌭 7/8 grade - selling Mountain View links and bologna. Tuesday or Wednesday (depends on technology) 📚 Report Card along with attendance will be sent home Thursday 😊 Parent/Teacher Conferences, 3:05-8:05. Please make plans to attend!!! 💉 Oklahoma Blood Institute Blood Drive, 12:30-6:15, "Be A Legend, Be A Donor" 🍿 Concession Friday ⭐️ NO SCHOOL (conferences Thursday night) March 18-22 SPRING BREAK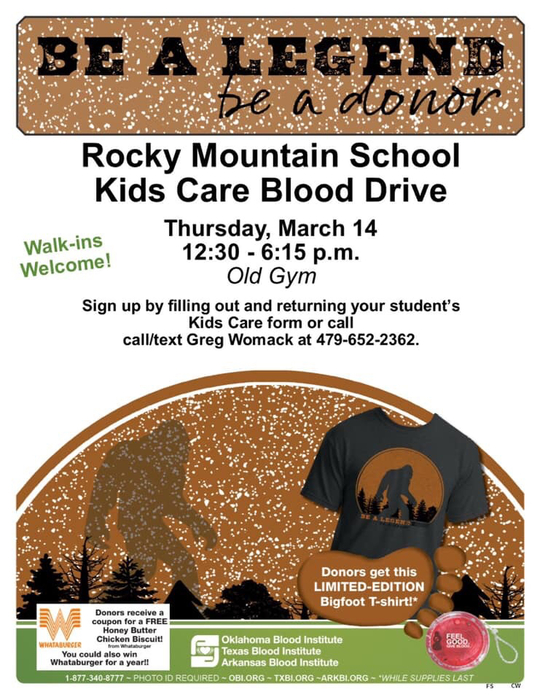 Remember, turn your clocks ahead one hour.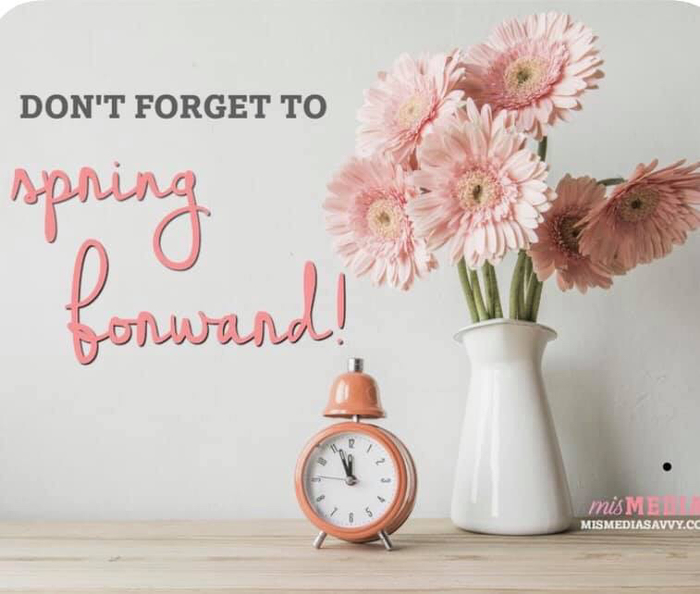 If you wish to order anything from Gourmet Cupboard, the orders and money are due tomorrow. All proceeds will go to shell Mrs. LaDonna McMurtrey. Remember our concession for her on Wednesday as well. Thank you!

No school today due to inclement weather.

Thank you Cherokee Nation for donating to education! Cherokee citizens who purchase vehicle tags make this donation possible. Cherokee Nation donates 38% of each tag purchased back to schools.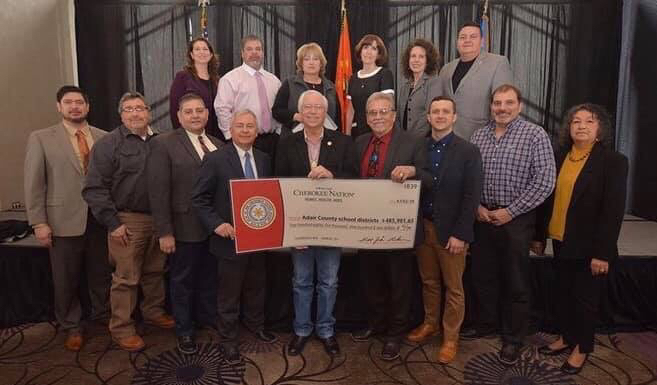 March 4-9 Monday The roads are looking fine for us to have school. The concern will be windchill for the next several mornings. As an extra precaution, have your child wait inside until the bus arrives. Danny and Jack will stop then students can make their way immediately to the bus. We will also limit students' trips and exposure between buildings as much as possible. PLEASE make sure your student is dressed appropriately for the weather. The buildings will be warm and students will receive two warm meals as usual. 😊 Tuesday 🍀 4-H Soeech and Demonstration @ Maryetta. Only students who took care of completing the registration guidelines that were sent home last week will be allowed to attend. 📸 Spring and Class Pictures. 4-H students will have their picture taken before they leave. Basketball pictures will be rescheduled Wednesday 🍿 Concession/Bake Sale - all proceeds wil go to help Mrs. LaDonna McMurtrey with expenses incurred with the recent death of her husband. LaDonna has worked @ Rocky Mountain many years. If you would like to make an additional donation, please have your student bring it to the office or leave it at concession. Thursday 🏃🏽‍♂️ Track at Tahlequah (weather permitting) Friday 👀 Vision Screening 🍿 Concession Saturday 💵 7/8 Inside Yard Sale, Old Gym, 8:00 AM-1:00 PM (All proceeds go toward the trip to Washington DC) Each student will have their own table and the money they receive will go directly toward their account. In addition, if anyone has items you would like to donate, you may leave those in the office this week. Funds from donated items will be distributed evenly among the students.